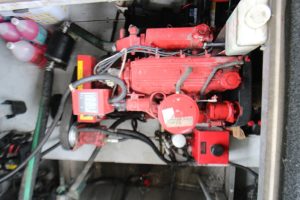 First Spring Cruise-What can go wrong?Do you have a checklist when you prepare for your first trip of the year away from the dock? If not, here are some things to help you.-If you have a lake water system, you will need to crawl through the hull, turning on the valves...
read more
Save time, effort, and money!
"More Than Anything Else, We Want The Boat That's Best For You."
We Care
Let our passion for boating work for you.
Experience Counts
We offer knowledgeable answers to all of your boating questions.
Brokers Serving
Kentucky, Indiana, Tennessee, Mississippi, and Florida. Selling nationwide as well as worldwide.
Savings
Our experience will save you time and money.