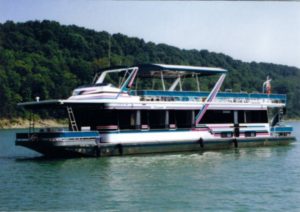 You've been researching buying a houseboat for quite awhile. You have a pretty good idea what you're looking for. You've even said to yourself, "I'll know it when I see it." You found a boat from the website that looks like it checks most the boxes on your list, and...
read more
Save time, effort, and money!
"More Than Anything Else, We Want The Boat That's Best For You."
We Care
Let our passion for boating work for you.
Experience Counts
We offer knowledgeable answers to all of your boating questions.
Brokers Serving
Kentucky, Indiana, Tennessee, Mississippi, and Florida. Selling nationwide as well as worldwide.
Savings
Our experience will save you time and money.